With the Pandemic presumably behind us and everyone back to travel as usual, airfares have gotten a bit full of themselves. Thus, spontaneous excursions have become a bit more unattainable this summer. However, if you're diligent in your search and keep at it daily, something is bound to turn up.
And so it did.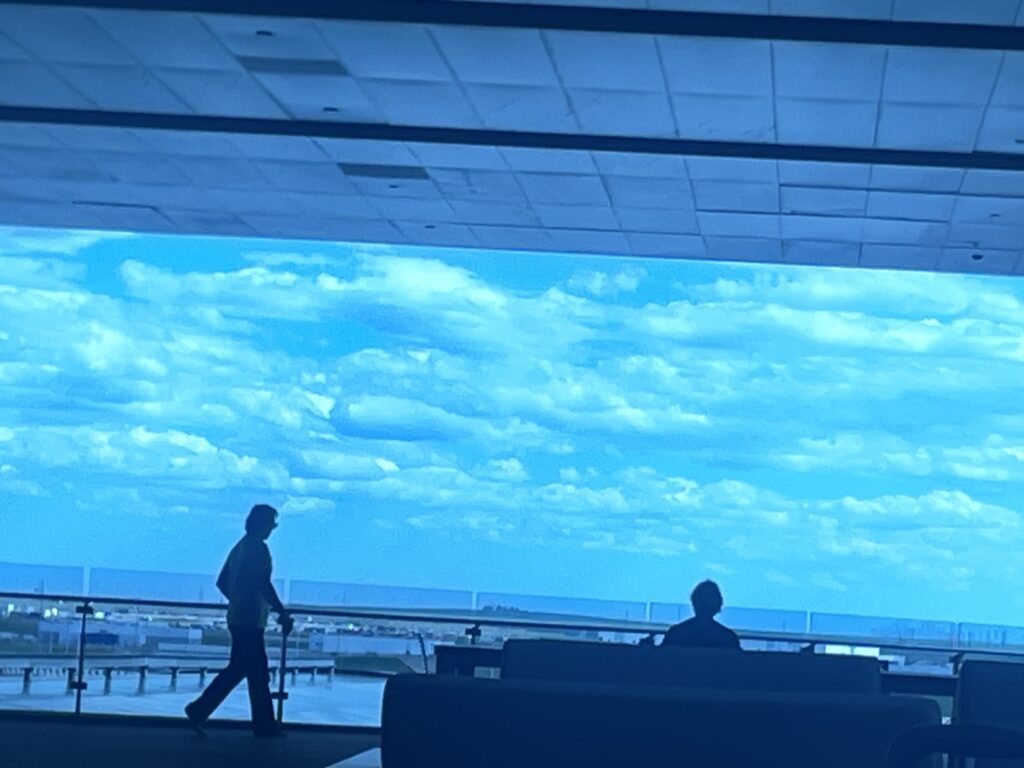 In mid-June I received a group email from a friend who was planning her birthday celebration in Scottsdale the following week, with a group discount for the hotel and the restaurant already chosen for her birthday dinner. She too seemed to have the need to get "out of dodge," but in her case it was Los Angeles. A spontaneous summer excursion from California to Arizona was certainly a reasonable notion.
When I first received the email, I dismissed the possibility. Having seen the airfares as of late and traveling all the way from the east coast, I figured there wasn't a snow ball's chance in hell that I could go. But then I thought again…
I remembered that flights to Phoenix were often cheap, and I was astonished to find the bargain that I did. The tradeoff was that I had a huge layover in Denver on my return, but if you are spontaneous enough that turns into two destinations for the price of one! (flyfrontier.com)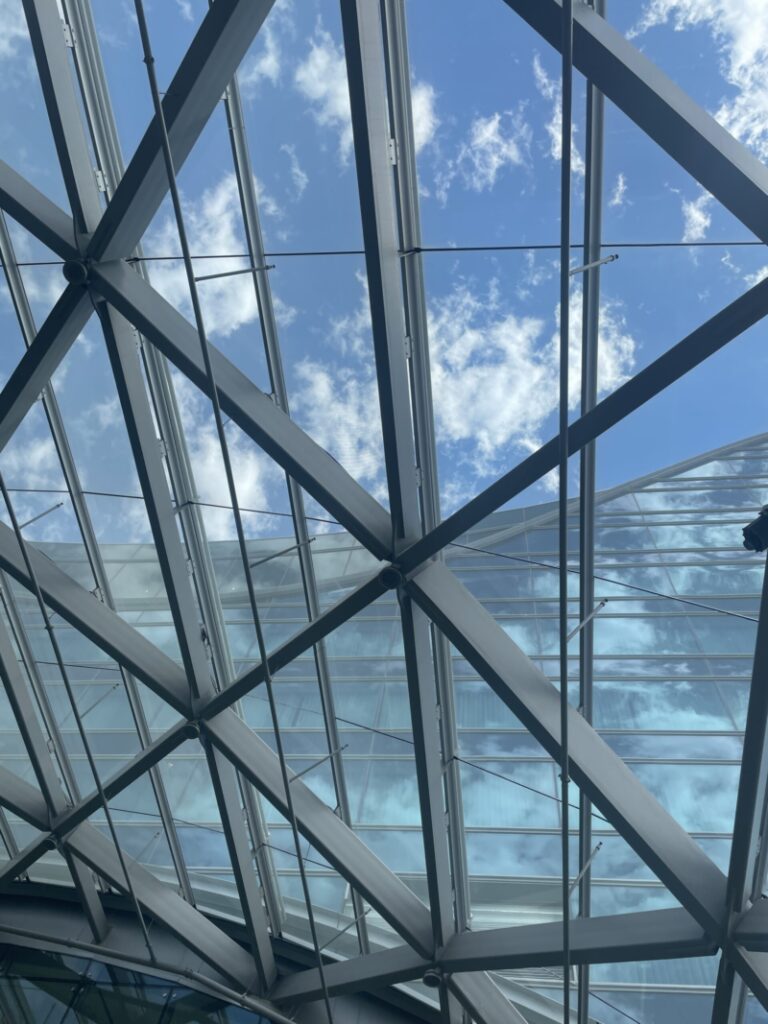 Scottsdale, Arizona
Within a week I found myself on a 5-day spontaneous summer excursion to Scottsdale. Yes, I know it's record breaking hot, but I planned to be in the pool or sipping a frosty drink most of the time.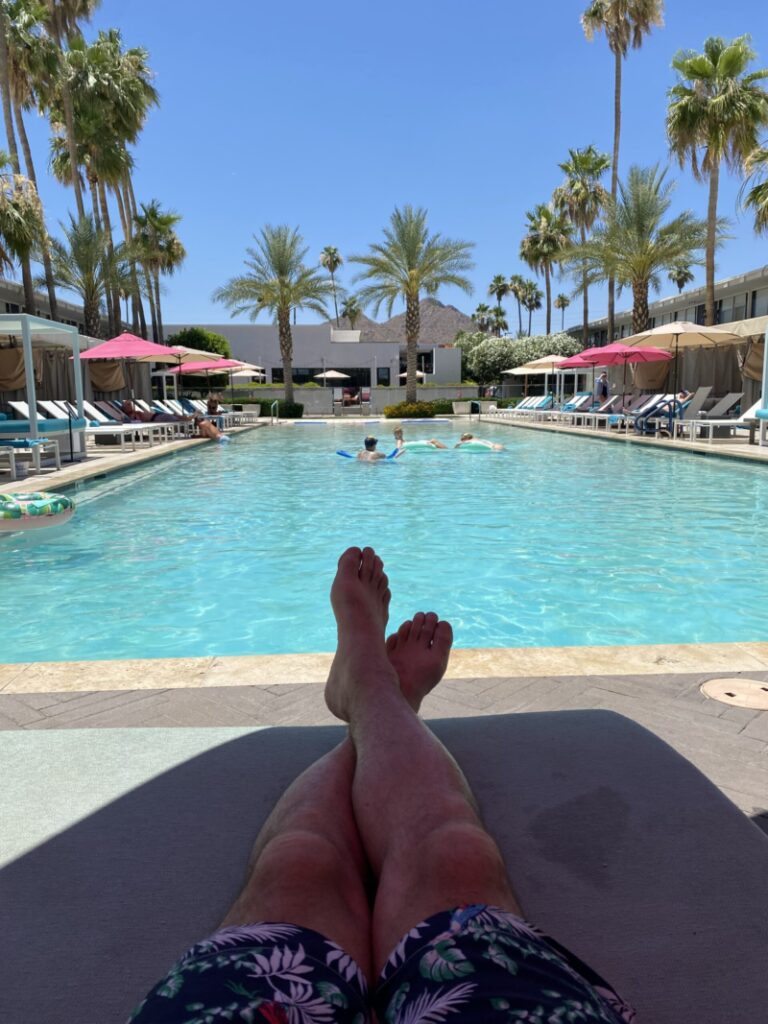 It had been decades since I was last there and I couldn't fathom how much it had changed. It had become Beverly Hills times a thousand. Every beautiful person evidently moved to Scottsdale during the pandemic and all the money followed. There were Aston Martins, McLarens, and Alfa Romeos parked outside every five-start restaurant, of which there were many.
The food was incredible and reservations were highly sought after. There was no shortage of fusion restaurants seeking a Michelin Star. Our hostess made sure we tried most of them.
We stayed at a boutique hotel with spritzing cabanas and delicious Pina Coladas. It deemed itself a pool party hotel on Saturdays complete with DJ, pool dancers and lots of revelry. It did not disappoint when it came to people watching, although one day of that action was enough for me.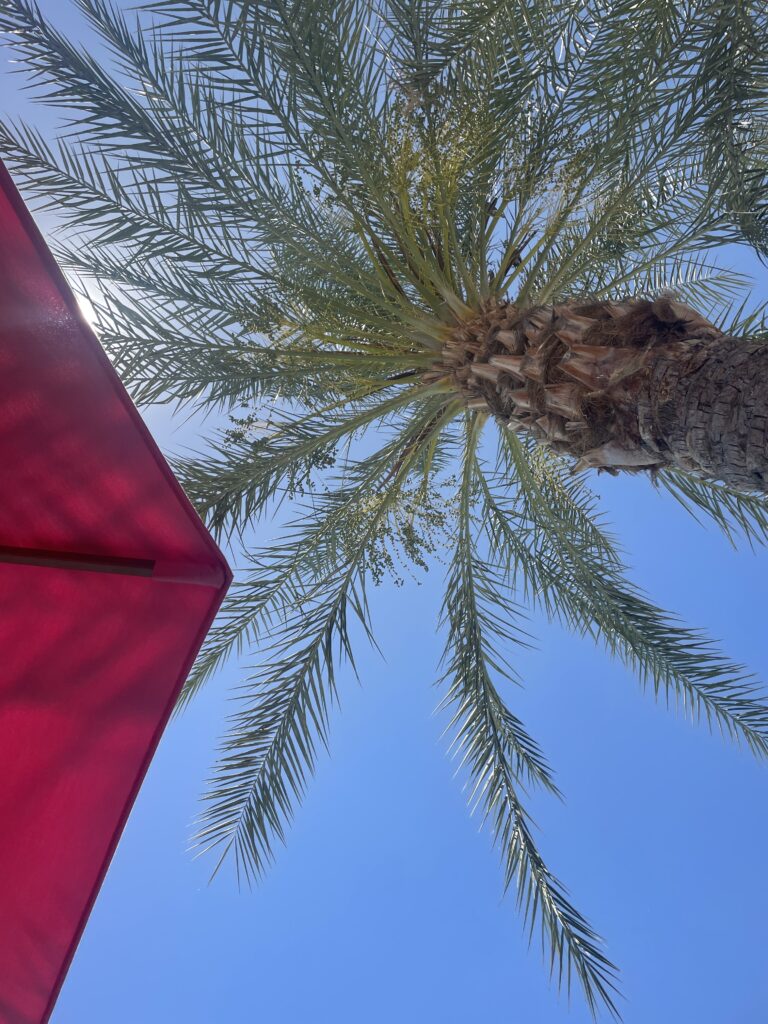 Denver, Colorado
On the second leg of the trip we found ourselves below the breezy blue sky of Denver. A quick train ride into downtown and an afternoon stroll found us amidst a Japanese Cherry Blossom street fair.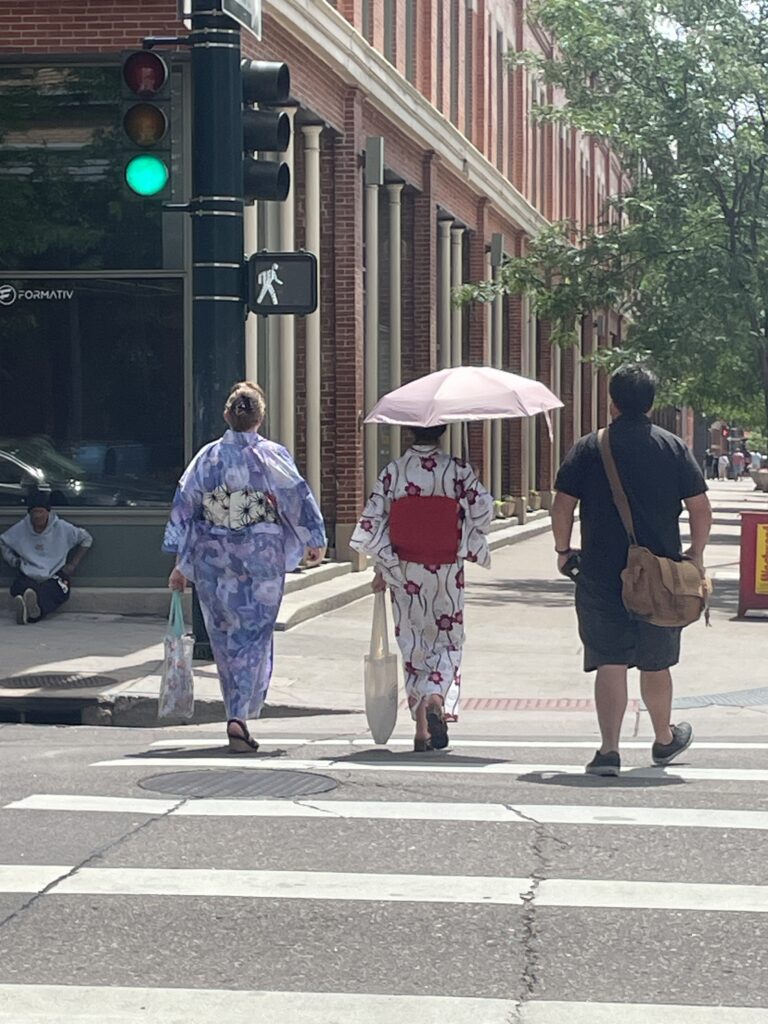 And of course, no spontaneous excursion to the west would be complete without a cowboy hat purchase!